Artificial Living Walls
Artificial green walls come in  many shapes, sizes, colors and uses that it can be hard to find the right option for your space.
Whether you're looking for a decorative product for your apartment, an eye-catching display for your office reception, or a high-impact feature for a commercial project, it's important to do your research to find an attractive, low-maintenance and affordable product you'll love for years to come
Custom solutions can include artificial flowers, natural plants and/or additional add-ons.
Benefits of Artificial Plants vs Real Plants:
Lower maintenance and ongoing costs
Easier and less expensive to install than real plants
Never have to be watered
Don't require pesticides or fertilisers
Never die
Don't cause allergies
Don't need sunlight to survive
They can be used for residential and commercial projects, and are popular fixtures in apartments, backyards, balconies, retail store fit-outs, offices and reception areas.
Advantages
No Maintenance
Noise Reduction
Recyclable
Saves Water
UV Protection
Water Resistant
Featured Projects
Sorrento Valley: Custom Living Wall
This pharmaceutical company wanted to create a vibrant, fun common area for its employees to relax and come together on their breaks and lunch hours. To truly fulfill this vision, they wanted to include a large living wall to add color and life to the space.
We Specialize In
Hotels
Restaurants
Malls
Inspiration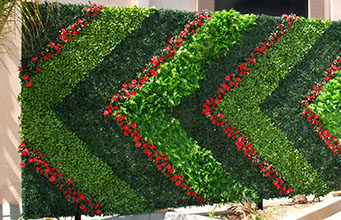 Happy Clients
David Serna
Great product and amazing customer service. I love my artificial living wall, thank you!
Jeff Hopkins
I heard the guy that owns this place is also a secret super villian. I don't know if it's true but I know they also sell awesome plants that never die so I guess it's worth the risk.
We Work With
Designers
Architects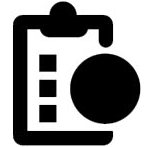 Project Managers
You
Tell us about your project
Commercial Hedge Rental Solutions
Evergreen Event Rental is Southern California's most unique event rental company. A division of Geranium Street USA, Evergreen was created due to the high demand for specialized event rentals for upscale and boutique events.