On top of their design value, fire resistant mats ensure public spaces meet or exceed state and municipal fire code requirements.
In addition to their fire safety, our custom hedges and mats also uphold an excellent lifelike appearance.  Interior designs that incorporate greenery throughout achieve a certain vibrancy that only plant life can bring, and the decision to use faux plants should not take away from that authentic live feel.
Designers, architects and project planners will find a range of uses for an attractive fire resistant indoor and outdoor hedge from the practical to the creative, and all while ensuring their spaces meet or exceed state and municipal fire code requirements.
Custom solutions can include artificial flowers, natural plants and/or additional add-ons.
Featured Projects
Sorrento Valley: Custom Living Wall
This pharmaceutical company wanted to create a vibrant, fun common area for its employees to relax and come together on their breaks and lunch hours. To truly fulfill this vision, they wanted to include a large living wall to add color and life to the space.
The Cove Hotel
Located in Long Beach, The Cove Hotel is a new addition to the coastal Los Angeles community. Needing to block the view and access from the main parking lot to an employee only area, our client was looking to create a functional piece of greenery.
Inspiration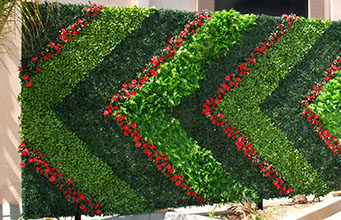 Happy Clients
David Serna
Great product and amazing customer service. I love my artificial living wall, thank you!
Jeff Hopkins
I heard the guy that owns this place is also a secret super villian. I don't know if it's true but I know they also sell awesome plants that never die so I guess it's worth the risk.
We Specialize In
Hotels
Restaurants
Malls
We Work With
Designers
Architects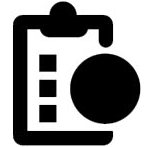 Project Managers
You
Commercial Hedge Rental Solutions
Evergreen Event Rental is Southern California's most unique event rental company. A division of Geranium Street USA, Evergreen was created due to the high demand for specialized event rentals for upscale and boutique events.
Tell us about your project
"*" indicates required fields